Back to search results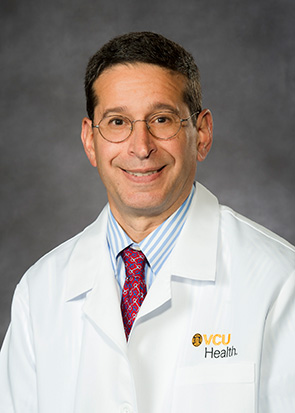 Stephen L Kates, MD
Education
Medical School
Northwestern University Feinberg Medical School
Internship
Northwestern Department of Medicine
Residency
Northwestern Department of Medicine
University Of Rochester Medical Center
Biography
When Mr. Fix-It finds his niche in putting bones back together
People generally refer to Stephen Kates, MD, as someone who can fix just about anything.
At home, he's a cabinetmaker, machinist and mechanic who enjoys working with machines.
At the hospital, he's known as a world-class bone surgeon, who puts people back together. Ask Dr. Kates why he opted to specialize in orthopaedic medicine, and you get the simplest answer: "I enjoy the mechanical fixation of bones."
Plus, medicine is the family business. He represents the third generation to practice, while his daughter is the fourth.
As an orthopaedic surgeon and chair of the Department of Orthopaedic Surgery in the School of Medicine, Dr. Kates generally treats three primary types of cases: knee replacements; hip replacements, principally using an anterior approach; and orthopaedic trauma surgery, most commonly on upper or lower extremities and the pelvic area.
With many knee and hip replacements occurring in older patients, Dr. Kates gained unique experience in caring in geriatric patients. In fact, he developed what is today an internationally adopted model for treating geriatric fractures, an approach that has been adopted in medical centers in Europe, Latin America and Asia. In elevating the orthopaedic residency program at VCU, Dr. Kates has integrated additional training in geriatric topics for future orthopaedic surgeons.
Outside of the operating room, Dr. Kates, the John Cardea Professor of Orthopaedic Surgery, continues to look for new ways to treat and prevent bone infection. His research team was honored for this work in 2015 with the Richard A. Brand Award for Outstanding Orthopaedic Research.
His clinics attract patients with challenging conditions from across Virginia. "I will do my best to address their problem and give them a truthful explanation of their condition and what can be done to help it," says Dr. Kates, repeatedly recognized among the nation's top orthopaedic surgeons by U.S. News & World Report. "Although this is well-received by most, it is not well-received by everyone."
Dr. Kates proactively encourages his patients to be part of the solution. "We both have to do our part to be successful," he says. "For the patients, this often means changing personal habits, such as stopping smoking, reducing their use of addictive substances, losing weight and improving problematic conditions, such as diabetes. My team and I try our best to do our part to prevent complications and improve outcomes in patients with such problems."
"In five years, I envision people being primarily treated as outpatients," he adds. "In only a decade from now, I expect there will be further advances in noninvasive and limited-invasive treatment for a variety of musculoskeletal conditions."
And after full days in the clinic or operating room, Dr. Kates enjoys returning to his home workshop, where he's a bit more accomplished than your traditional tinkerer. His hobbies extend to crafting classic furniture and rebuilding cars, which allows him to practice some metalworking. You might say he enjoys putting things back together so they work again.
Professional Affiliations
American Board of Orthopaedic Surgery certified
American Orthopaedic Association
Orthopaedic Trauma Association
American College of Surgeons, leader of the national focused registry on hip fractures
Geriatric Orthopaedic Surgery and Rehabilitation, Editor
International Geriatric Fracture Society, Past president
AO Trauma Research
American Geriatrics Society
American Academy of Orthopaedic Surgeons
Research Interests
Treatment and prevention of bone infection
Clinical Interests
Adult Reconstruction Surgery; Orthopaedics; Trauma; Musculoskeletal Infections