Back to search results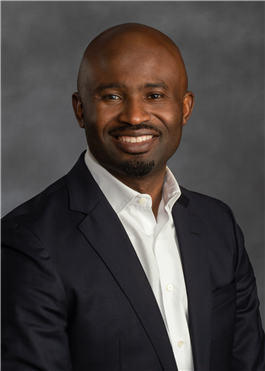 Josue "Josh" Chery, MD
Surgery - Cardiac and Thoracic
Education
Medical School
University of Massachusetts Medical School
Internship
New York Methodist Hospital
Residency
New York Methodist Hospital
Fellowship
Emory University School of Medicine
Fellowship
VCU Medical Center
Biography
A dedication to the mastery and humanity of heart surgery
It was the rich history of innovation and a reputation for pushing the bounds of treatment for complex heart conditions that drew Dr. Josh Chery to VCU Health. He should know: VCU Medical Center is where he held a fellowship in cardiothoracic surgery, a time that inspired him to stay in Richmond and build his own career here.
"I want to add to that legacy through excellent clinical care, education and research," says Chery, who today treats veterans at the Central VA Health Care System (CVHCS). VCU Health has a long-standing academic and medical partnership with CVHCS in Richmond.
He has a passion for caring for adults with congenital heart disease, and completed a fellowship at the Emory University School of Medicine focused on treatment of those born with heart defects. As a surgeon, he has expertise in coronary artery bypass grafting (or CABG, a procedure to restore flow to blocked arteries that supply blood to the heart), along with treatment of various valve diseases. Still, Chery says, it's important to be attuned to patients' needs and to make the best treatment decision for the individual — which may not involve or require surgery.
"My work with you starts with listening: to learn about your symptoms, your fears and what you wish to accomplish," he says. "From there, we can have a conversation about your disease and the best way to treat it that will enhance your life and meet your goals."
Chery was initially attracted to the fine techniques of performing cardiac surgery — "it's what I imagined Michelangelo must have felt when he was painting the Sistine Chapel," he says. "But as my experience and knowledge of the field has evolved, I've found I am drawn to the humanity side of this work just as much. I love seeing patients after surgery living a better life than they had before VCU Health care teams got to them."
For Chery, quality care and success as a heart surgeon means an unwavering dedication to excellence, mastery of the craft, and a commitment to lifelong learning in an ever-changing field that is advancing every day. He also contributes knowledge to that field, and has served as lead author on research surrounding congenital heart issues, specifically hypoplastic left heart syndrome (HLHS), a severe and common birth defect that impacts normal blood flow through the heart. He is a faculty member in the Division of Cardiothoracic Surgery at the VCU School of Medicine, educating the next generation of heart surgeons.
"It is exciting to be a part of VCU Health as it ascends to one of the premier medical centers in the country, particularly in the area of treating patients with heart disease," Chery says.
Advice to patients: "Communicate to your providers what your ultimate goal of care is. From there, a plan that is tailored specific to you to treat you as a whole — not just your disease.