Back to search results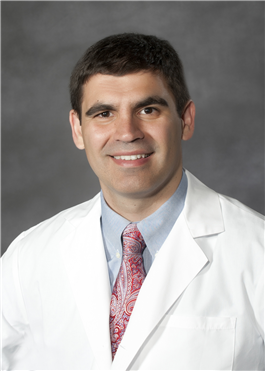 Zachary Gertz, MD
Education
Medical School
University of Pennsylvania School of Medicine
Residency
University of Pennsylvania School of Medicine
Fellowship
University of Pennsylvania Health System
Biography
Dr. Gertz joined the Pauley Heart Center in 2012 as the Director of Structural Heart Disease, a program that he began at VCU. He currently holds the Hermes A. Kontos, M.D. Professorship in Cardiology.
A native of Tallahassee, Fla., Dr. Gertz received his bachelor's degree in biology from Harvard University. He earned his medical and a master's degree in bioethics from the University of Pennsylvania. Dr. Gertz completed his residency in internal medicine as well as his fellowship in cardiology at the Hospital of the University of Pennsylvania. While there, he also received advanced training in invasive treatment of coronary disease as well as structural and valvular heart disease. He was awarded the Martin St. John Sutton Cardiovascular Medicine Outstanding Fellow Research Award for his scholarly activity while at the University of Pennsylvania.
Dr. Gertz is an interventional cardiologist specializing in the treatment of coronary artery disease, valvular heart disease, and structural heart disease. His procedural skills include percutaneous coronary intervention, transcatheter heart valve replacement, MitraClip implantation, closure of atrial septal defect and patent foramen ovale, and septal ablation for hypertrophic cardiomyopathy. He has performed many novel procedures which have been published as case reports in top journals.
Dr. Gertz's research interests include valvular heart disease and interventional therapies for heart failure. He has also written papers about stress testing, coronary disease, and cardiac catheterization technique. His many research publications have appeared in such highly respected journals as the Journal of the American College of Cardiology and Circulation. Dr. Gertz has been the primary investigator at VCU for several trials of new devices and treatment modalities for valvular heart disease and heart failure. He has given talks at the annual scientific sessions of the American College of Cardiology, Transcatheter Cardiovascular Therapeutics, and the Society of Cardiovascular Angiography and Interventions.
Since 2017 Dr. Gertz has served as the Associate Chair of the Department of Medicine for Outpatient Operations. In that role he oversees the ambulatory operations of the Department, where his efforts have focused primarily on expanding patient access to VCU physicians. He is an associate professor in the VCU School of Medicine. In 2019 Dr. Gertz was named Director of the Cardiac Catheterization Labs at VCU Health Pauley Heart Center.
Clinical Interests
Coronary Artery Disease; Aortic Valve Disease; Mitral Valve Disease