Back to search results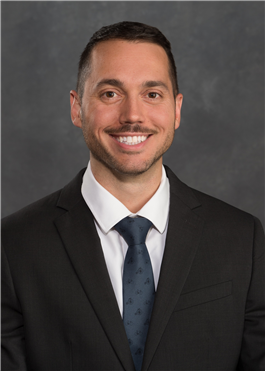 Stephen Biederman, MD
Hospitalist
General Internal Medicine
Locations
Education
Medical School
University of Maryland School of Medicine
Internship
University of Maryland Medical System
Residency
University of Maryland Medical System
Biography
Open communication on the road to better health
When patients need hospital-level care, Stephen Biederman, M.D. is there to help.
He's hospitalist who cares for people facing medical conditions requiring in-patient treatment.
"I care for patients who have a lot of different medical needs," says Biederman. "Through my hospital medicine practice, I think about the 'whole patient' rather than focusing on one healthcare issue."
Biederman considers it a privilege to be part of the team at the VCU Health Division of Hospital Medicine, which helps thousands of patients who are hospitalized each year.
He was the division's Quality and Safety Director before becoming Associate Chair for Quality and Safety in the Department of Internal Medicine. In those roles, he helped frontline medical workers deliver better care, enhance communication and collaboration among healthcare providers and improve treatment for patients who have sepsis.
He wants people admitted to the hospital to experience a smooth transition between in-patient treatment and at-home care, including through VCU's Home Hospital Program.
The guiding principles of his work are improving healthcare outcomes, lowering costs, delivering better patient experiences, reducing healthcare worker burnout, and providing all patients equal access to a healthier life.
Beyond VCU, Biederman volunteers as a primary care provider at CrossOver Clinic, a Richmond-area nonprofit that runs community clinics for patients who are uninsured or on Medicaid.
Biederman prizes open and honest communication with every patient he sees, and he devotes the time needed for down-to-earth conversations that provide a clear understanding of each person's healthcare needs and the strategy on how to get them on the road to better health.
"I want each of my patients to feel I took the time to ask the right questions and to listen to everything they have to tell me," he says.
Advice to patients: "If you have any questions about your medical care, please ask me. Healthcare professionals often use medical jargon, and I'm always ready to explain things in a clear and patient-friendly way."