Back to search results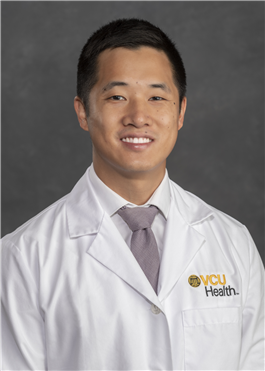 Stanley Liu, MD
General Internal Medicine
Hospitalist
Locations
Education
Medical School
Virginia Commonwealth University, Medical College of VA
Residency
George Washington University School of Medicine
Biography
Making patients an active partner in their own care
Hospital stays can be challenging for patients coping with the anxiety of being admitted or struggling with insomnia as they try to get some sleep in a brand-new environment.
And Stanley Liu, M.D. is there to put them at ease as he provides high-quality care allowing patients to get better, so they can head back home.
"Everyone's situation is unique," Liu explains. "There are times where we need to be creative in order to provide a patient with the best possible treatment."
He treats adults admitted for a wide range of health issues, including heart disease, asthma, COPD, pneumonia, cellulitis, kidney and liver injuries as well as complications stemming from diabetes and high blood pressure.
It's a role he's served at medical centers across the U.S. He worked as a hospitalist in Oregon and New York before taking on the same role in the Division of Hospital Medicine at VCU Health.
Liu earned his medical degree at VCU and is excited to serve the community that launched his career. He's also thrilled to be working with VCU's Home Hospital Program that provides hospital-level care right from the patient's own home through in-person treatment and virtual visits.
He was drawn to his medical field because thrives on the challenge that comes with treating people with a wide array of immediate medical needs. And he encourages patients to speak up and ask questions if there is any part of their treatment they don't understand.
He takes that approach because he knows improving a patient's health takes a team effort.
"I explain the situation to each patient in a way that's easily understood, so they can take an active role in their medical care," he says.
Advice to patients: "If you have any questions at about your medical care, please ask us."