Back to search results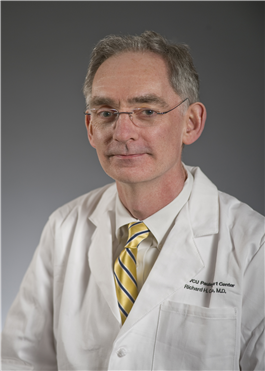 Richard H Cooke, MD
Education
Medical School
University of Manchester School of Medicine
Internship
Georgetown University Hospital Graduate Medical Education Office
Residency
Georgetown University Hospital Graduate Medical Education Office
Fellowship
Georgetown University Hospital Graduate Medical Education Office
Biography
Richard H. Cooke M.D. joined VCU Pauley Heart Center in 2008 as an associate professor, specializing in heart failure. A native of Newcastle-U-Lyme, England, he earned his medical degree from Victoria University in Manchester, England, in 1980. Dr. Cooke completed an internship and residency in England, followed by an internship and residency in internal medicine at Georgetown University Hospital and the Veterans Administration Hospital in Washington, D.C. He completed a fellowship in hypertension and cardiology research at the Veterans Administration Hospital, a cardiology fellowship at Georgetown University Hospital, and an interventional cardiology fellowship at Georgetown and spent a year as an interventional cardiology fellow at VCU in 2011.
Prior to joining Pauley Heart Center, Dr. Cooke was a clinical cardiologist for the Washington Regional Cardiac Surgery P.C., specializing in management of patients with severe congestive heart failure. He also was the medical director for cardiac transplantation at the Washington Hospital Center, as well as chair of the Heart Transplant Core Committee.
Dr. Cooke has extensive research experience in drug and device treatment of congestive heart failure. He has been the principal investigator or co-investigator on clinical trials of medications to treat both systolic and diastolic heart failure. He has been involved in studies evaluating the treatment of concurrent anemia in heart failure and also in medications that enhance fluid removal when compared with traditional diuretics. Dr. Cooke also has been a co-investigator in several of the more recent heart pump trials.
His interests are in the treatment of advanced heart failure, cardiac transplantation and interventional cardiology. View Dr. Cooke's research on PubMed.
Clinical Interests
Cardiology