Back to search results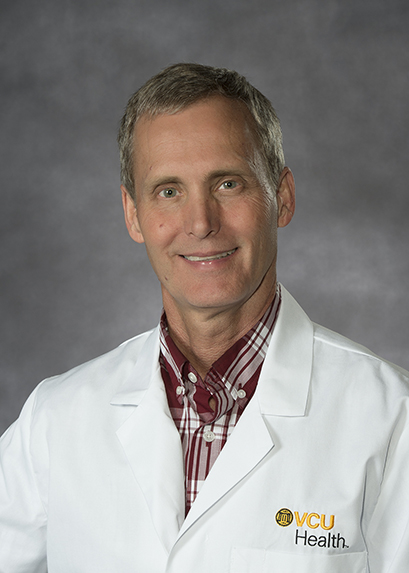 Paul Bailey, MD
Family Medicine and Population Health
Locations
Education
Medical School
University of Washington School of Medicine
Internship
Portsmouth Family Medicine
Residency
Portsmouth Family Medicine
Biography
Caring for the entire family, one member at a time
If you ask Dr. Paul Bailey, one of the best things about coming to work each day is developing a personal relationship with his patients. Dr. Bailey is a VCU-affiliated family practitioner who practices medicine at VCU Health at Tanglewood in Bracey, Virginia, near the North Carolina border, at Lake Gaston.
Each day at VCU Health at Tanglewood is a little different. "I treat virtually all acute and chronic conditions - both in pediatric patients and adults," Dr. Bailey states. "I enjoy treating the whole person and learning about the full range of issues that impact each patient."
When new patients come to the practice, Dr. Bailey and his team start by reviewing their medical history and asking about their current health needs. Most of his patients are middle-aged or older, but he also treats many children. Each patient who walks in the door has unique needs. "I give people the time they need - and deserve," he states. "I actively listen and respond to what my patients are telling me about their health."
Dr. Bailey helps patients navigate the health system when they have more advanced medical needs. "If I diagnosis or suspect a condition that might need treatment by a specialist, I will refer the patient for the appropriate care," states Dr. Bailey. Dr. Bailey has access to the full VCU Health Network and all of its facilities, both in South Hill and the Richmond area. Along with treating the wide range of disorders that might present to a family practice office, Dr. Bailey has a special interest in Dermatology and minor dermatologic surgery. He strives to keep up with the latest medical research and treatment protocols.
Dr. Bailey advises his patients "to be your own advocate. Learn as much as you can. Ask questions, and make sure you get the answers that you are looking for."
An active outdoorsman, Dr. Bailey spends some of his spare time deer and turkey hunting. He is also very involved in his local Baptist Church, where he plays acoustic guitar in the praise and worship band. He is an ordained Baptist deacon, and enjoys pursuing his own physical fitness through running and swimming.
Clinical Interests
Family medicine outpatient care of children and adolescents