Back to search results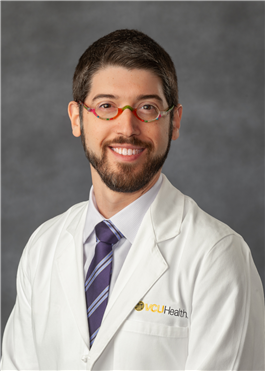 Michael L Weissberger, MD
Education
Medical School
VCU School of Medicine
Internship
Thomas Jefferson University Hospital
Residency
Thomas Jefferson University Hospital
Fellowship
Thomas Jefferson University Hospital
Biography
Inspired at a young age – and caring for those in older age
There are two legacies that Dr. Michael Weissberger carries forward.
One belongs to his father, whose care of his own patients inspired his son. And one belongs to the skilled health practitioners who treated the medical conditions he faced in youth.
Together, he says, "they made me realize how much of a difference a caring and skilled physician can make."
Dr. Weissberger now makes a difference at the other end of the age spectrum. As a geriatrician, he cares for older patients – a population that is growing dramatically in America. By 2030, there will be more than 70 million adults age 65 and older.
Yet the number of geriatricians is not increasing rapidly, and Dr. Weissberger sees a significant opportunity for the discipline. The skills and knowledge needed to care for older adults will have to touch other fields of medicine, and geriatricians will be called on to influence policy and lead change to make health systems more age-friendly.
Geriatric care can be complex and interconnected, and Dr. Weissberger is experienced in caring for diverse patients with diverse conditions. Common issues include high blood pressure, hearing and vision decline, cognition change and dementia, frailty and mobility impairment, anxiety and depression, diabetes, arthritis, cardiovascular disease, and sexual health.
"I have an interest in wellness and preventative health as well," he says. "I also have experience with tobacco cessation and alcohol use management, as well as social concerns like isolation, housing problems, caregiving issues and food insecurity."
Before his medical training – at VCU School of Medicine – Dr. Weissberger was a computer scientist and data engineer. He brings an understanding of software, data mining and clinical informatics to VCU Health, where he works to leverage so-called "Big Data" to improve patients' health and maintain their quality of life.
Indeed, quality of life is at the heart of geriatric care. As older adults face a daunting range of medical and social issues, their challenges can overtake their lives. But Dr. Weissberger emphasizes a different perspective: that his patients are unique individuals first, and they aren't defined by a medical condition.
As a family doctor at heart, he embraces how geriatric medicine emphasizes the stages of life when patients and families need such expertise – and need a relationship of trust with a physician.
"I chose to work with older adults because it gives me the opportunity to understand their health goals and become a small part of their story," Dr. Weissberger said. "I am grateful to learn from my older patients. I enjoy talking with them about their lives and their experiences. I let them tell me what is important in their lives, and I want to help them most enjoy their time."
Dr. Weissberger joined VCU Health's Geriatric and Continuum Services team in September 2020. He is accepting new patients at the Center for Advanced Health Management (CAHM).
Top Advice for Patients: "Find activities that center you, and surround yourself with people who will help you focus on your health and your happiness. Partner with your doctor, as research has shown that patients who take an active role in their care do much better. Share your feelings with your doctor, your family, your friends or another member of your health care team – and give yourself space to understand your feelings."
Outside Interests: "I enjoy spending time with my wife, young son and dog. I enjoy cooking and baking and spending time with friends. I am an avid movie watcher, and I enjoy hiking, biking and playing team sports like Ultimate Frisbee."