Back to search results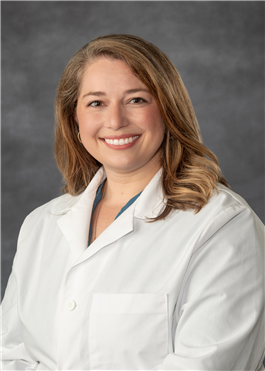 Meghan Noonan, CNM
Education
Nursing School
University of North Carolina Chapel Hill
Nurse Midwife Program
Frontier Nursing University
Biography
A passionate midwife who helps people be the experts in their care
Meghan Noonan knows the key to success in childbirth care comes down to patience.
After all, it takes time to give birth after first going into labor, and as a certified nurse midwife (CNM), Noonan is with them every step of the way. She provides prenatal care, supports them through labor, and tends to families following birth.
Noonan is part of the team of Certified Nurse-Midwives at VCU Health, specializing in low-intervention, unmedicated childbirth for low-risk pregnancies. The midwives at VCU are on call 24/7 so they can be by a person's side during labor and support their healthcare decisions before, during and following birth.
Noonan started her career in pediatrics before becoming a labor and delivery nurse at the University of Virginia Health System. She was drawn to midwifery because she's passionate about providing a holistic approach to care.
"Midwifery was a path I had considered for a while, but my time working as a nurse solidified that caring for families during this exciting and vulnerable time was the only thing I could imagine doing," she says.
She cares for patients of all ages, including teenagers and those beyond menopause. She performs wellness exams, such as pap smears and screenings for sexually transmitted diseases, and she counsels patients about their birth control options.
Outside work, she's a voracious reader who loves spending time outdoors, particularly by the James River.
Advice to patients: "Don't be afraid to advocate for yourself and what is important to you. You are the expert on you."