Back to search results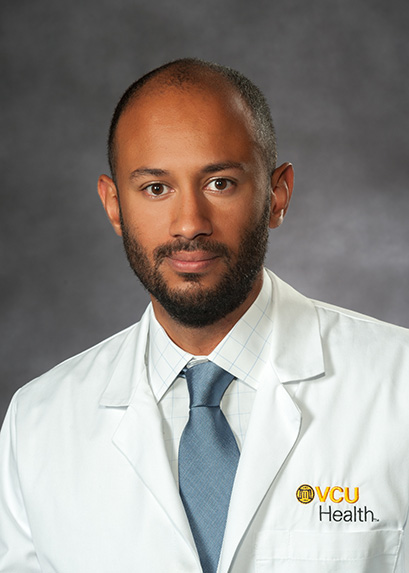 Luriel Smith-Harrison, MD
Urology
Reproductive Endocrinology and Infertility
Education
Medical School
University of Virginia School of Medicine
Internship
University of Virginia Health System
Residency
University of Virginia Health System
Fellowship
Medical College of Wisconsin Affiliated Hospitals
Biography
Impacting the lives of men—and their families
Booking the first appointment is the biggest obstacle for men seeking to improve their quality of life, says Dr. Luriel Smith-Harrison. "The sooner you address your concerns," he says, "the sooner we can work together to find a solution."
That appointment starts with listening to concerns and to goals, and offering answers and clear next steps on the process of treating infertility and related sexual function issues. An assistant professor of surgery at VCU Medical Center, Dr. Smith-Harrison treats conditions such as low sperm count or sperm that move improperly (motility), erectile dysfunction and infertility troubles caused by hormone imbalances or spinal or nervous system injuries. He also performs vasectomy and reverse vasectomy procedures. Click here to learn more about the process, recovery and reversal of vasectomies.
Dr. Smith-Harrison works alongside a team of urologists and clinical staff focused solely on Men's Health and improving each man's quality of life. The urology specialty has progressed significantly over the years with improvements in genetics and microsurgery, allowing the team to offer more interventions tailored specifically to the patient.
"Restoring the confidence in my patient's daily lives is the most rewarding part of my job," says Dr. Smith-Harrison, an avid fly-fisherman and world traveler. "With the resources available at VCU Health, I appreciate the chance to truly impact the quality of life of not only my patients, but also their families."
Research interests
Dr. Smith-Harrison's research interests involve variations in access and utilization of Men's Health resources, and male infertility.
---
Clinical Interests
Male infertility specialist