Back to search results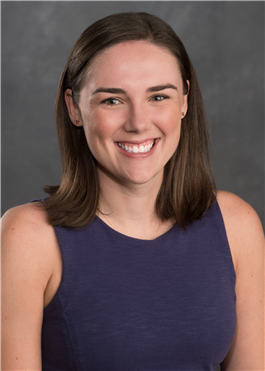 Kathryn McCreary, CNM
Obstetrics and Gynecology
Midwife
Locations
Education
Nursing School
Emory University Nell Hodges School of Nursing
Graduate Nursing Program
Emory University Nell Hodges School of Nursing
Biography
A supportive presence on the journey to delivery and beyond
Kate McCreary is a certified nurse midwife (CNM) who knows that the type of encouragement and support she offers can be very different for each person under her care.
"Midwifery is about being able to hold space for whatever someone needs, whether that's a listening ear for questions and concerns, hands-on support, words of encouragement, or a quieter energy and presence," McCreary says.
Being a midwife is about building relationships that provide the foundation for planning and shared decision-making that best meets the needs of each patient, McCreary says. "I want them to feel like they leave each appointment feeling heard and empowered about their healthcare.
As a midwife, she specializes in care of low-risk pregnant people, particularly those seeking births without the use of medications such as an epidural. She learned about midwifery during college and continued exploring the field while volunteering as a doula and pursuing OB-GYN research. "As I got exposed more to the midwifery community, I learned more about this unique way of caring and supporting women through a holistic, patient-oriented model of care and I knew it was the right fit for me, and for many patients," she says.
She went on to earn her master's degree in nursing and midwifery at Emory University before joining the Women's Health Team at VCU Health. Originally from Richmond, she's proud to serve those in need, in the community where she was raised.
She guides and educates patients throughout their lives, not just on the path to giving birth during prenatal care, labor and delivery, but also through the post-partum period, which can often be hard for new parents. She's also there to support people seeking gynecologic care, including annual exams, managing birth control, and treating infections.
McCreary also wants to support patients beyond their first pregnancies and subsequent births and into their post-childbearing years.
"It's about walking alongside people as they overcome challenges and barriers and helping them reach the other side," she says.
Outside work, she enjoys knitting, cycling, and spending time at the James River.
Advice to patients: "Don't be afraid to ask questions and advocate for yourself. Surround yourself with people who will support you throughout the process whether they are your providers, partners, support people, or doulas."