Back to search results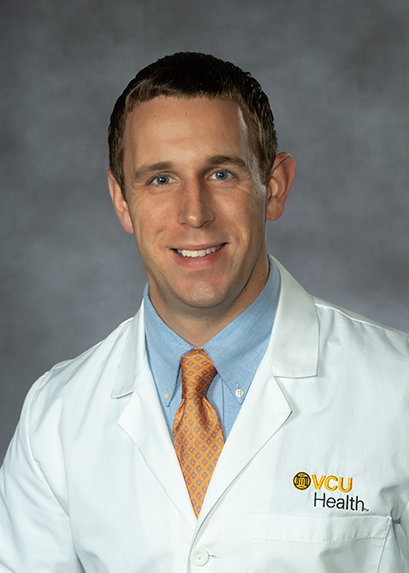 Jeremy A Ross, MD
Locations
Education
Medical School
University of Virginia School of Medicine
Internship
VCU Medical Center
Residency
VCU Medical Center
Fellowship
University of Utah School of Medicine
Biography
VCU Health is changing lives – 'and I'm happy to be part of it'
Dr. Jeremy Ross is an orthopaedic surgeon specializing in hip and knee replacement and hip preservation surgery, which includes realignment procedures that help prevent advanced arthritis. An assistant professor of orthopaedic surgery at the VCU School of Medicine, Dr. Ross treats osteoarthritis of the hip and knee, rheumatoid arthritis, hip dysplasia, and other joint and bone disorders.
"I try my best to be a good listener and to treat the patient as a person – not just an arthritic joint," says Dr. Ross. "Guiding a patient through the entire surgical process from the initial visit in my office to the hospital stay and recovery is very rewarding. It is remarkable how quickly patients can recover from a major surgery to have an improved quality of life."
Dr. Ross was drawn to his specialty through interactions with orthopaedic surgeons during his time as a high school athlete and while employed as a phlebotomist in college (a nurse mother and paramedic father helped with his decision to pursue medicine, too). "I specifically chose joint replacement and hip preservation as a subspecialty because I enjoy interacting with people, performing surgery, and seeing the impact these procedures can have on a patient's well-being," says Dr. Ross. For hip replacements, Dr. Ross utilizes the direct anterior approach, a muscle-sparing approach to the hip joint that can help with a quicker surgical recovery. While surgery is an option for many, Dr. Ross notes that he always recommends non-surgical options before presenting a patient with a surgical procedure.
As a researcher in an academic medical environment, Dr. Ross is excited about the continuing evolution of joint replacement surgery, including new pain control regimens, implant technologies, and even same-day surgery. "Our commitment to continually improving the patient experience, our surgical outcomes, and our community presence in Richmond means a lot to me," he says. "We have a strong research focus here and strive to be at the forefront of changes in the field of orthopaedics. Research is what will change lives, and I'm happy that I get to be a part of that change."
His advice to patients? "Take time to get to know your physician and don't be afraid to ask questions," he says. "If you're only given one option for treatment—especially if it's surgery – ask them if there are any other options. And don't be afraid to get a second opinion."
After completing his residency at VCU Medical Center, he took a fellowship in hip and knee reconstruction at the University of Utah followed by a faculty position at UMass Memorial Healthcare in Massachusetts. He is happy to be back in Richmond with his wife and three children.
Research interests
Dr. Ross' research interests include improving pain control after hip and knee replacements, improving patient outcomes of hip and knee replacement/preservation surgery, and the impact of hip and knee replacement surgery on opioid use.
Clinical Interests
Hip and knee replacement; Hip preservation surgery