Back to search results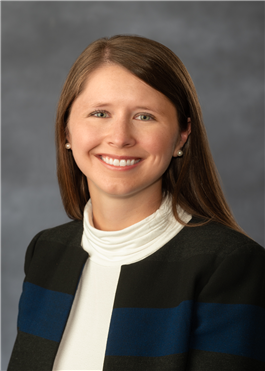 Jacqueline Britz, MD
Family Medicine & Population Health
Locations
Education
Medical School
VCU School of Medicine
Residency
Family Medicine, University of Virginia
Fellowship
Faculty Development, UNC Department of Family Medicine
Biography
A primary care physician for every stage and condition of life
With a career history of volunteer work and public health advocacy, Dr. Jacqueline Britz sees patients of all ages as their primary care provider. She treats chronic conditions, such as diabetes or hypertension, or acute conditions, like illnesses or injuries, for example. As a specialist in family medicine, she also prioritizes preventative care and knows the value of keeping up with one's care and developing a deep physician-patient relationship over time.
"Family medicine physicians have such a broad scope of practice, from caring for children to treating adults as they age and require medical attention, all the way through end-of-life care," Dr. Britz says, explaining why she became interested in family medicine. "I love having continuity of care with my patients and their families and providing holistic care."
One reason Dr. Britz was drawn to family medicine was the opportunity to provide for entire families and promote health in communities. "I love getting to know my patients and their families over time and helping them to access the services they need," she says. She performs a wide variety of care procedures, from joint injections to skin, reproductive health and gynecologic procedures.
Prior to medical school at VCU, she worked in health policy at a public health nonprofit in Washington, D.C. She also completed her Masters of Science in Public Health at the London School of Hygiene and Tropical Medicine.
"After residency, I was honored by the opportunity to return to VCU and to work with the incredible faculty, care for a diverse and underserved patient population, and contribute to a department at the forefront of primary care and population health research," she says.
Dr. Britz worked closely with the VCU Department of Family Medicine and Population Health as she participated in the International/Inner City/Rural Preceptorship program and the nonprofit Humanitarian Outreach Brigada Relief Effort, also known as HOMBRE. She is a member of the Gold Humanism Honors Society and has experience in and passion for global and immigrant health. She's been a committed community volunteer, especially during health trips in communities in Virginia and throughout the world, including Guatemala, Peru, South Africa and France.
"At VCU, I hope to integrate my knowledge of medicine and public health to strengthen the health of our community," she says.
In addition to working at the Hayes E. Willis Health Center, our outpatient clinic, she's also researching through the VCU Department of Family Medicine and Population Health.
When she's not with patients, volunteering or helping to lead research, Dr. Britz enjoys spending time outdoors and with friends and family — including with her dog, Dora.
Research interests: Global health, LGBT care, mental health, healthcare innovation, integration of primary care and public health, healthcare delivery for vulnerable populations and social determinants of health.