Back to search results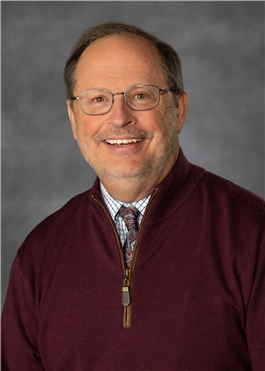 Douglas Cutter, MD
Sports Medicine
Orthopaedics
Locations
Education
Medical School
Eastern Virginia Medical School
Internship
Chippenham Medical Center
Residency
Chesterfield Family Practice Residency Program
Biography
Getting RVA's athletes back in the game for more than three decades
Dr. Douglas Cutter is a well-known physician in the Richmond region who has mended sports and orthopaedic injuries in patients young and old for more than 30 years. As he puts it: "I see patients from 5 to 85 to get them back into their game."
He treats conditions such as stress fractures, herniated discs as well as a torn ACL ligaments in the knee.
The key to treating a sports-related, bone, muscle, or joint injury is to tend to it quickly, Dr. Cutter says. That's why he tries to be accessible for his patients within 24 hours of injury.
"I want my patients to have a friendly and warm experience in every encounter with our sports medicine team," Dr. Cutter says. "I prefer patients get to know me personally as well as professionally and to understand I will always place the expert care of your injury as a priority above all other concerns."
An evaluation of a baseball player may include a simple game of catch. That way, Dr. Cutter can see if there's a problem with their arm by watching how they throw the ball. With a runner, he examines their gait to see if their stance is the root cause of the pain his patient feels.
Sometimes the problem can be addressed by a care regimen at home. Other times, patients may require expert physical therapy or orthopaedic surgery.
Dr. Cutter has served as the medical director of the Richmond Marathon, as well as team physician for the University of Richmond Spiders and the Richmond Flying Squirrels minor league baseball team. He told the Richmond Times-Dispatch in a 2013 interview that while working for the Squirrels: "Sports is just what I've always loved. From day one of my residency program, I made it a point to do some type of sports medicine."
Dr. Cutter is a charter member of the American Medical Society for Sports Medicine, and has provided his expertise to student-athletes at local high schools as well as Olympic-level athletes. He has been recognized several times as a "Top Doc" in Richmond Magazine, and in 2021 he was named "Top Family Practitioner."
Dr. Cutter also says it is important to stay active in his own life. He golfs, plays tennis, goes fishing and enjoys being outdoors as much as possible — especially if that involves a lake.
Advice to patients
"Always know your body. Listen to the changes your body is going through — but don't 'rust out, wear out!'"
Research Interests
New modalities and treatment options of muscle and tendon injuries