Back to search results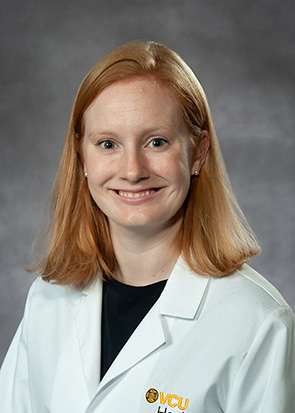 Cary Oaster, WHNP
Obstetrics and Gynecology
Education
Graduate Program
Virginia Tech University
Post Graduate Degree
Vanderbilt University School of Nursing
Biography
Helping new mothers prepare emotionally and physically to go home
With a focus on postpartum care, Cary Oaster, WHNP ensures mothers who have recently given birth gain not only physical support before they are discharged from the Mother Infant Unit at the VCU Medical Center, but also emotional support, which reflects the growing attention to the psychological care more women need at this stage of motherhood.
When she considered the career options across healthcare, she knew she wanted to care for women. "I feel grateful to have served in various women's health roles including urogynecology, prenatal care, and now postpartum care," Oaster said.
Those different roles reflect her interest in taking on new challenges within the department and VCU community. "I believe in the mission of the healthcare system," she said. "I enjoy working with the diverse patient population that we serve."
Her research interests are postpartum hypertension, postpartum mood and anxiety disorders, and substance use disorders. She also embraces the lessons her patients and their individual cases teach her. "I truly learn something new every day, whether it's a medical complication or something psychosocial," she said.
Besides spending time with her family, Oaster enjoys reading and spending time outdoors.
Advice for patients: "I want patients to feel empowered to be a member of their healthcare team. We {as providers} are just a small part of it."
Clinical Interests
Postpartum depression