Back to search results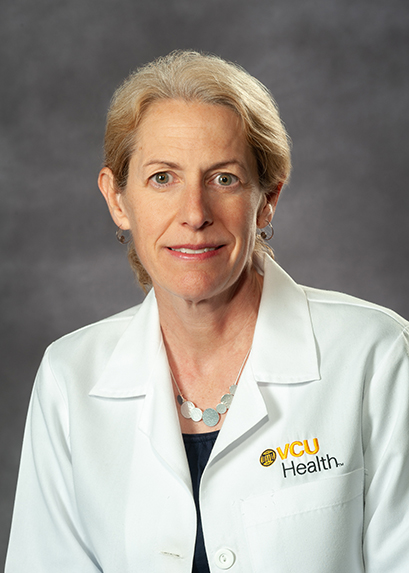 Carolyn A Peel, MD
Family Medicine
Primary Care
Family Medicine and Population Health
Locations
Education
Medical School
VCU School of Medicine
Internship
UPMC Shadyside Hospital
Residency
UPMC Shadyside Hospital
Biography
Building relationships to care for a lifetime
Dr. Carolyn Peel sees patients from birth to old age — and she wouldn't have it any other way. "I went into medicine to promote health and assist patients in living their best lives," says Dr. Peel, who practices family medicine. "I am most attached to the longstanding relationships and continuity with my patients and their families."
In any given day in the office, she might do wellness examinations and immunization or care for patients for acute illness and injuries. A big part of her role is helping patients with chronic diseases – including diabetes, high blood pressure, heart disease and asthma, just to name a few – manage living with those conditions. She's trained in maternity care, but she usually refers those patients on to obstetricians after she's confirmed the diagnosis.
"I'm the first line in treating all conditions – finding out what is the underlying problem, helping with ongoing management and referring to specialists when necessary," said Dr. Peel, who serves as medical director for the VCU School of Medicine's Family Medicine practice.
A cornerstone of family medicine is educating patients on making healthy choices to can prevent long-time issues from developing. "Regardless of all the medications and treatments we can offer, it's still most important to take care of yourself," she said "A healthy diet, moderate exercise, adequate sleep, avoiding tobacco and excessive alcohol and maintaining social connections go a long way toward maximizing our healthiest selves. This has been proven over and over again in many solid studies."
Certified by the American Board of Family Medicine, Dr. Peel is active in recruiting new medical students who are considering primary care practice. She is the medical director of VCU's Family Medicine Scholars Training and Admission Track (fmSTAT), designed to identify and support students who are committed to the pursuit of a family medicine career. The program pairs med students with community providers in the first year of medical school. She has received numerous awards for both teaching and practice, letting future physicians learn from her. And Dr. Peel continues to explore better options for treating individuals with chronic pain and helping all patients navigate to get the health care they need.
"I spend the time that it takes to get to know my patients and develop a full picture of their life and health challenges," she says. "Our team focuses most on caring for the whole person. This isn't necessarily cutting edge, but it's very necessary – and that sets us apart."