Back to search results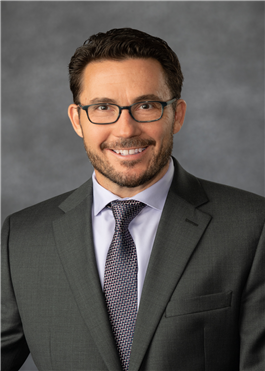 Brian Berman, MD, MS
Movement Disorders
Neurology
Education
Medical School
University of Colorado Health Sciences Center
Internship
University of California San Francisco Medical Center
Residency
University of California San Francisco Medical Center
Fellowship
National Institutes of Health, Human Motor Control Section
Biography
A neurologist who believes in the power of positivity
Dr. Brian D. Berman's first piece of advice for patients with movement disorders: Stay positive.
Dr. Berman, director of VCU's Parkinson's and Movement Disorders Center, also says using humor is an important part of his work in helping patients accept, improve, and cope with disorders that are often chronic and disabling.
He treats people with Parkinson's Disease, which causes tremors and difficulty with movement in patients. He also treats people with other kinds of tremor, restless legs syndrome, dystonia (which involves involuntary muscle contractions), chorea (repetitive irregular movements) and ataxia, which can entail a lack of balance or coordination.
"When you've seen one patient with a movement disorder, you've seen just one patient with a movement disorder," Dr. Berman says. "Every one of my patients is unique, and their care plan needs to be tailored to suit their particular needs, health, and goals in life."
Affable and enthusiastic, Dr. Berman works to empower patients and their families by bringing them into the decision-making process in their care. Treating movement disorders requires rehabilitation, drug and non-drug therapy and sometimes surgery.
Having a team of providers from many disciplines is also crucial in providing the best possible patient-centered care, Dr. Berman says.
"Advances in our understanding of and ability to treat movement disorders are taking place at an incredibly fast pace," he says. "To be successful in providing the highest quality of care to our patients, it is essential to stay current on new findings and treatment approaches in the field."
Dr. Berman has served as a lead author or co-author on dozens of peer-reviewed articles in the neuroscience field. He has also given many lectures and presentations on movement disorders, including at symposiums sponsored by the Parkinson's Disease Foundation as well as The Michael J. Fox Foundation.
Through his research, Dr. Berman hopes to provide physicians with ways to better diagnose and treat patients with Parkinson's disease and dystonia. He also has an eye on the future of leadership in academic medicine and is enthusiastic about preparing future leaders through the education and training of medical students, neurology residents and movement disorder fellows. He is also currently serving as co-chair of the Education Roadmap Program of the International Parkinson and Movement Disorder Society and is a member of the American Academy of Neurology's Clinical Research Subcommittee.
Before he came to VCU, Dr. Berman was a professor of neurology, psychiatry and radiology at the University of Colorado's Anschutz Medical Campus. He further served as the associate director of research at the University of Colorado's Movement Disorders Center.
The biggest draw to coming to Richmond was the diverse and welcoming VCU community, he says.
"The particular focus on developing neuroscience research here was especially appealing," Dr. Berman says. "To be able to work closely with a uniquely engaged and incredibly supportive local philanthropic community was also extremely appealing."
In addition to enjoying time with his kids and wife, Dr. Berman is an avoid outdoorsman, across all terrains (and bodies of water), with interests that include scuba diving, hiking, rafting, snowboarding, biking and camping.

Advice to patients: "Stay positive. I believe in the power of positivity and its link to improved outcomes and better health and quality of life."
Research Interests: Advanced brain imaging methods to better understand Parkinson's disease and dystonia and non-invasive neurostimulation strategies to study those disorders. He also has interest in deep sleep disruptions in Parkinson's patients and whether these disruptions lead to accelerated cognitive decline.