Back to search results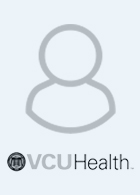 Akshay Athreya, MD
Locations
Education
Medical School
Kasturba Medical College, Manipal Academy of Higher Education
Residency
Hamad Medical Corporation
Residency
Interfaith Medical Center
Fellowship
New York Presbyterian Queens
Fellowship
VCU Medical Center
Biography
Taking care of patients before and after their kidney transplant
Akshay Athreya, M.D., was drawn to the kidney transplant field because of the life-transforming care the procedure offers patients coping with kidney disorders.
"The joy we bring to a patient with advanced kidney disease is unparalleled," Dr. Athreya says.
As a transplant nephrologist, he evaluates patients as they undergo testing to see if they are eligible to receive a new kidney. He's also there with patients after the procedure to make sure they are taking the right medications to ensure their body doesn't reject the new organ.
Dr. Athreya came to VCU Health from New York City where he treated a diverse group of patients. He was drawn to Richmond by the opportunity to work at Hume-Lee, one of the largest transplant centers in the country that cares for patients with complex and challenging cases.
Dr. Athreya, an assistant professor of transplant nephrology at VCU, knows just how crucial it is to stay current with the latest groundbreaking research in a field where treatment protocols are constantly evolving. He also knows just how important it is to establish trust with each of his patients.
"I want to be a good patient advocate," Dr. Athreya says. "I want my patients to trust that I have their best interest at heart at all times."
"Trust in your doctor. They have your best interest at heart. If you don't understand something, ask them to explain it again. If you're facing a medical challenge — physical or mental — always seek help."