Back to search results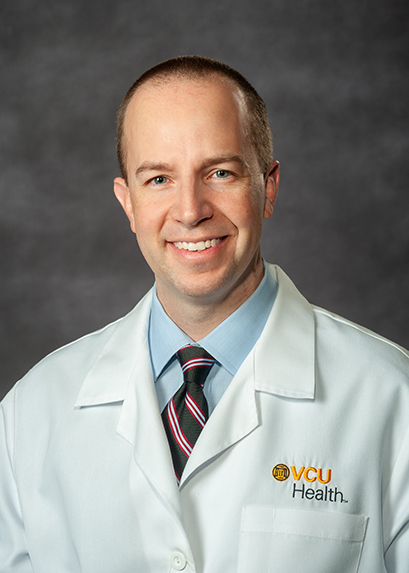 Seth A Cheatham, MD
Sports Medicine
Orthopaedics
Locations
Education
Medical School
University of Nebraska College of Medicine
Internship
VCU Medical Center
Residency
Orthopaedic Surgery, VCU Medical Center
Fellowship
Sports Medicine, University of Kentucky College of Medicine
Biography
'The opportunity to help someone is extremely rewarding'
As a board-certified orthopaedic surgeon, Dr. Seth Cheatham treats athletes of all ages and skills – from youth stars to student-athletes at colleges and schools in central Virginia to the region's many "weekend warriors" and amateurs. In addition to broken bones, tendon ruptures or fractures, Dr. Cheatham sees patients with knee and shoulder injuries such as ACL and meniscus tears, dislocations, cartilage injuries, rotator cuff or labral tears, and shoulder instability.
"From the moment a patient walks in the door, they will receive outstanding service and the assurance that I will take the time to listen and do my very best to come up with a treatment plan together," says Dr. Cheatham, a Richmond Magazine "Top Doc" who accompanied the VCU men's basketball team the Final Four in 2011 as its team physician. "The opportunity to help someone stay active and return to what they love to do is extremely rewarding."
For more complex cases, VCU Health's orthopaedic team offers multidisciplinary care – unique to sports medicine offerings elsewhere – that tap into the expertise of providers from several specialties, including physical medicine and rehabilitation (PM&R), family medicine and internal medicine, and the services of athletic trainers and sports physical therapists. Arthroscopic techniques – which use minimally invasive cameras to diagnose and treat orthopaedic conditions – are also constantly being refined and improved, he says.
But it's not just medical treatment or a surgery that leads to positive outcomes for the patient, he adds. "Never underestimate the power of having a positive attitude," says Dr. Cheatham. "Those who believe they will get better, and put forth the effort, often will."
Research Interests
Dr. Cheatham has published extensive research on ACL reconstructions and is leading development of a multiligamentous knee injury registry at VCU Medical Center.
Professional affiliations
American Academy of Orthopaedic Surgeons
Arthroscopy Association of North America
American Orthopaedic Society for Sports Medicine
Virginia Orthopaedic Society, Past President
Richmond Orthopaedic Club, President
Medical Society of Virginia
Professional Activity/Team Coverage
Medical Director, VCU Sports Medicine
Head Team Physician and Chief Medical Officer, VCU Athletics
Head Team Physician, Virginia State University Athletics
For a list of publications, please visit PubMed.
Honors and awards
Richmond Magazine "Top Doc" in Sports Medicine: 2021, 2020, 2019, 2018, 2017, 2016, 2014, 2013
Richmond Magazine "Top Doc" in Pediatric Sports Medicine: 2016
Our Health Magazine Best Bedside Manner in Sports Medicine: 2019
VCU Trauma Shining Knight: 2019, 2018
Clinical Interests
Complex Knee Ligament Reconstruction; Revision ACL Reconstruction; Anatomic ACL Reconstruction; Meniscus Repair; Meniscus Transplant; Cartilage Restoration (MACI; Osteochondral Allografts; Microfracture); Patella Stabilization and Realignment Procedures; Primary Knee Replacement Surgery; Arthroscopic Shoulder Stabilization; Arthroscopic Surgery; Arthroscopic Rotator Cuff Repairs; Superior Capsular Reconstruction; Elbow Ulnar Collateral Ligament Reconstruction; General Sports Medicine Injuries (Tendon Ruptures; Muscle Sprains; Fractures)