Back to search results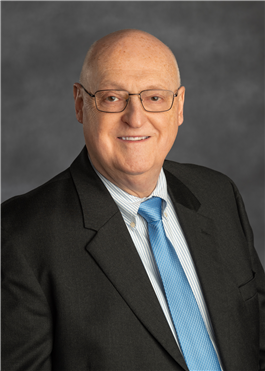 Michael Kelly, MD
Tappahannock Cardiology
Cardiology
Cardiovascular Disease
Biography
A curious pioneer and compassionate provider in the field of cardiac imaging and diagnosis
In 1979, Dr. Michael Kelly noticed a pattern of movement in many patients' mitral valves, one of the heart's four valves. It was a small piece of information that he believed would help he and other heart doctors better understand how blood flows through the chambers at the end of a heartbeat.
Dr. Kelly then planned to publish a medical article on the phenomenon, but another researcher at a different university beat him to it.
"Even though I didn't write it, I was delighted to be vindicated," Dr. Kelly says. "Medicine is not the right place for people without curiosity."
And for more than four decades, Dr. Kelly has remained curious about how the body's most critical organ is working. Specializing in non-invasive cardiology and cardiac imaging, his work has been awarded the Armed Forces Radiobiology Institute trophy and informed content for board certification courses offered by the Radiological Society of North America.
He was one of the first cardiologists in the nation to complete a nuclear medicine/imaging fellowship, which he completed at the Johns Hopkins Medical Institution in Baltimore, and his work in the heart-imaging field continues to thrive at the VCU Health Pauley Heart Center at Tappahannock, just next door to VCU Health Tappahannock Hospital.
At Pauley's Tappahannock clinic, Dr. Kelly works with Drs. Archer Baskerville and Michael Lenhart offering compassionate, expert health care for Northern Neck and Middle Peninsula patients with coronary artery disease, congestive heart failure, hypertension, and heart rhythm disorders.
Cardiac imaging is Dr. Kelly's passion. The insight gleaned through ultrasound, magnetic resonance (MRI) and other imaging technologies offers a road map to a healthier heart for his patients using procedures that cause no more discomfort than having an IV placed in their arm.
He knows the cardiology clinic, which opened in early 2021, is the ideal home for the noninvasive cardiology he practices. "VCU has so many diverse experts in one health system," Kelly says. "I haven't even begun to unwrap all those gifts."
One advanced form of imaging he practices is nuclear imaging. Using tiny doses of radioactive tracers that light up the heart, the procedures offer doctors a more in-depth look at the health of a person's heart, its muscles, its valves, and its blood supply. While many patients may be confused by the various types of imaging technologies available — ultrasounds vs. MRI vs. nuclear imaging — Dr. Kelly notes that each has a different and complementary strength.
"Nuclear imaging and MRI can offer precision identification of heart muscle areas that, in the past, would have been regarded as permanently damaged. Now, thanks to science and technology and our own talents, we recognize these parts of the heart as capable of improved function if blood supply can be returned," he says.
In the past, the only other option was cardiac catheterization, a more invasive testing method that is not entirely risk-free, is uncomfortable, and may still produce normal findings.
"Noninvasive cardiology in general has eliminated invasive testing as a means of identifying people with normal hearts who do not need any form of intervention," he says. "The overall result is shorter invasive procedures, less radiation, and avoidance of invasive diagnostic procedures as often as possible."

Dr. Kelly views each patient as an individual with their own set of circumstances impacting their health.
"As a physician, we have a duty to every patient to never grow accustomed to the similarities between people. We can never stop valuing the individuality of each person," he says. "Beyond my medical knowledge, I want and need to understand what you do for a living, what pleases you, and what you fear. All this information is related to the general welfare of the human being trusting me with their care."
"Each person has their own history, risk factors, life influences, strengths, and weaknesses," he adds. "Each unique story calls for a unique approach for providing their care."
Advice to patients:
"There is no such thing as too much information. I want my patients to understand the rationale for every decision, and I expect us to make those decisions together. We need to be a team to beat disease."