Back to search results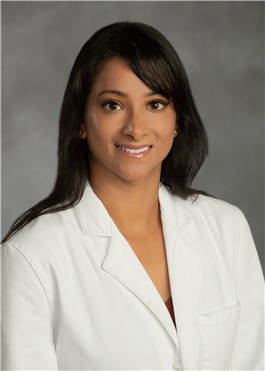 Farin Bala, PA
Education
PA Training
Eastern Virginia Medical School
Biography
A team-based approach to deliver Tri-Cities care.
For Physician Assistant Farin Bala, the community of healthcare professionals at VCU Health is key in providing excellent care to patients and families in the Tri-Cities area and surrounding communities.
"I love collaborating with physicians, nurses, and other care providers to determine the best treatment plan for our patients we serve," Bala says.
As part of the cardiology team at the Pauley Heart Center out of VCU Health Colonial Square, Bala treats patients with a range of heart conditions, including coronary artery disease, hypertension, valve diseases, arrhythmias and heart failure.
"Lifestyle changes can go a long way in preventing heart disease," she says. "That's why education and prevention are such crucial components of cardiac care."
Involving patients in their healthcare choices is an invaluable step in Bala's approach as a clinician. "I want patients to feel like they have control over their own health and can advocate for themselves. Patients should feel secure and at ease when they receive medical information," she says.
Bala knows that communication is the foundation of quality care: "To be successful in this field means that you need to spend time listening to your patients and asking meaningful and thoughtful questions. Getting to know each person as an individual helps me provide the best care possible."