Back to search results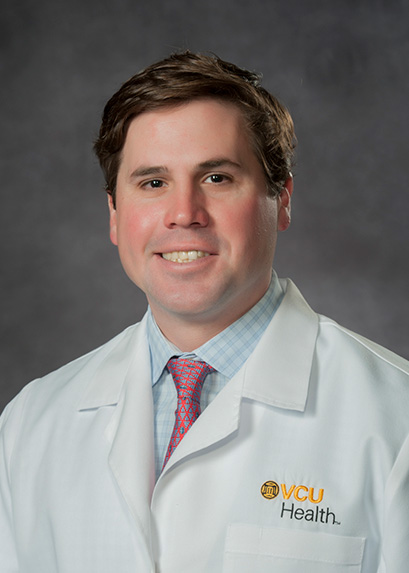 Alexander R Vap, MD
Sports Medicine
Orthopaedics
Education
Medical School
Wake Forest University School of Medicine
Internship
Duke University School of Medicine
Residency
Duke University School of Medicine
Fellowship
Steadman Philippon Research Institute
Fellowship
Ulleval Hospital, Oslo Norway
Biography
Alexander R. Vap, M.D. specializes in knee, elbow and shoulder injuries in athletes and non-athletes.
Dr. Vap does cartilage restoration and ACL and multi-ligament reconstructions for tears or injuries to the knee. He also performs rotator cuff and labral repair in addition to shoulder replacement. He does reconstruction of the UCL of the elbow with the "Tommy John" surgical procedure.
As part of the orthopedics team at VCU Health, Dr. Vap uses a multi-faceted approach to improve clinical outcomes, including surgical and/or non-surgical treatment.
Dr. Vap has strong academic credentials. After completing his orthopedic residency at Duke University, he was awarded a prestigious fellowship at the Steadman Philippon Research Institute in Vail, Colorado, where he gained experience in arthroscopic and open surgery of the knee and shoulder. He also learned cutting edge medical techniques for treating sports injuries at Ulleval Hospital in Oslo, Norway, where he trained under the world-renowned knee surgeon, Lars Engebretsen, M.D.
An assistant professor at VCU, Dr. Vap explains that research remains a big part of his sports medicine practice. "I like looking at clinical outcomes to evaluate how successful the surgeries are, and I develop new surgical approaches for unique and challenging cases that might not have been seen before," he says.
Following up on this interest, he has written, or co-written dozens of articles published in medical journals on such topics as the treatment of torn hamstrings and rotator cuffs and injured Achilles tendons.
With patients of all ages and a wide range of sports injuries to treat, Dr. Vap points out that each patient is unique. "It's important to recognize that and face each new patient with a clean sheet and treat them accordingly."
Dr. Vap takes the time to explain to his patients, not only the scope of their injuries, but also the challenges they face and a plan of action for their recovery.
"At VCU Health, we are building a nationally recognized referral center for sports medicine, surgery and research. We want VCU Health to be recognized in Virginia for its excellence and for its willingness to treat both athletes and non-athletes, who have sustained significant injuries"
Advice to patients: "There are a lot of options to help you, and not all of them require surgery. With some time and patience, things often will get better."
Professional affiliations:
The American Academy of Orthopaedic Surgeons
American Orthopaedic Society for Sports Medicine
Arthroscopy Association of North America
Piedmont Orthopaedic Society
Editor for Arthroscopy: The Journal of Arthroscopic and Related Surgery
Professional activity/team coverage:
Team Physician Virginia Commonwealth University Athletics
Team Physician Virginia Union University Athletics
Team Physician Virginia State University Athletics
Team Physician Richard Bland College Athletics
Team Physician Maggie Walker High School
Team Physician Longwood University Athletics
Team Physician VCU Club sports
Richmond Flying Squirrels
U.S. Ski and Snowboard Team Physician: 2015
Team Physician Duke Men's Basketball: 2013-2015
Team Physician Duke Football: 2013-2014
Team Physician Duke Men's and Women's Lacrosse: 2011-2013
Team Physician Duke Men's Soccer: 2011-2013
Team Physician Duke Women's Field Hockey: 2011-2012
Team Physician Duke Women's Basketball: 2012-2013
Team Physician North Carolina Central University Football, Men's and Women's Basketball: 2011-2013
For a list of publications, please visit PubMed.
Clinical Interests
Orthopaedic surgery
Complex sports medicine of the knee and shoulder
Anterior cruciate ligament reconstruction
Revision anterior cruciate ligament reconstruction
Posterior cruciate ligament reconstruction
Multiligament knee reconstruction
Meniscal repair
Patellar instability
Articular cartilage preservation and restoration
Femoral and tibial osteotomy
Hamstring rupture repair
Shoulder instability
Rotator cuff tears
Longhead of the biceps tendon pathology
Arthritis of the shoulder
Sternoclavicular joint instability
Acromioclavicular joint reconstruction
Multidirectional shoulder instability in the adolescent population