Back to search results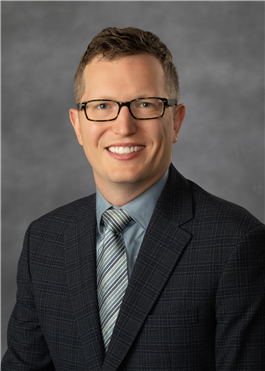 Walker A Julliard, MD
Education
Medical School
University of Rochester School of Medicine
Residency
University of Wisconsin Health
Fellowship
University of Virginia Health System
Biography
Broad expertise – yet personalized care – in a demanding field
Thoracic surgery is a challenging specialty: It covers a wide range of diseases, requiring procedures that are technically difficult. And with recent advances in treating lung and esophageal cancers through immunology, it is a rapidly changing field.
For Dr. Walker Julliard, the challenge makes his work exceptionally rewarding – and drives his commitment to patients with varied needs.
Dr. Julliard's expertise covers the surgical treatment of non-cardiac diseases of the chest, and he is trained in the full extent of thoracic surgery – from esophageal, lung and chest wall to airway and mediastinal (between the sternum and spinal column). He is trained in minimally invasive surgery (laparoscopic, thoracoscopic and robotic) as well as traditional open techniques, plus endoscopic non-surgical approaches.
"This allows me to provide care to all thoracic surgery patients, whether they have early or advanced disease," he says. "I have the great privilege of taking care of patients from all walks of life and with varied disease processes."
Dr. Julliard also has a specific interest in lung transplantation and lung failure, and he plans to be an integral member of the lung transplant team as VCU Health builds that program at the Hume-Lee Transplant Center. His research interests involve how the immune system adapts based on environmental factors, which can have a profound impact on cancer formation and transplant rejection.
"Ultimately, my goal is to find ways to alter our adaptive immune system to better accept lung transplants while still fighting against lung cancers," he says. At VCU Health, "I am excited to help grow our thoracic oncology program and be a part of the transplant team."
Dr. Julliard was drawn to VCU Health because of its outstanding care and outcomes for thoracic surgery patients. He noted that the system is expanding its geographic reach in Virginia and offering new and promising treatments – all backed by significant research support and resources that can push the boundaries of the field.
But as a practitioner, Dr. Julliard knows that behind the advanced science and technology, health care is ultimately a personal journey that he shares with each patient. It demands compassion and understanding.
"A diagnosis of cancer is a life-altering experience for patients and their families," he says. "As a surgeon, my involvement is not only limited to the operating room. I work hand in hand with my patients to guide them – from diagnosis and testing to treatment, and from the operating room to all of the care they require afterward."
Outside Interests: Spending time outdoors hiking and backpacking with family.