Back to search results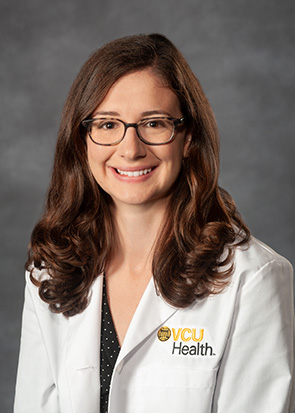 Lenna Walker, OD, MS, FAAO, FSLS
Education
Graduate Program
New England College of Optometry
Residency
Massachusetts Eye and Ear Infirmary, Ocular Disease/Contact Lens Residency
Biography
For some people, opting for contact lenses is a cosmetic choice, as they may not like the look or feel of glasses. But for others, contacts are medically necessary to correct vision or treat severe ocular surface disease.
Dr. Lenna Walker, an optometrist within the VCU Department of Ophthalmology, specializes in fitting medically necessary contact lenses, which are custom-designed lenses that come in rigid gas permeable, scleral and hybrid options. Few optometrists are offering this specialty in the Greater Richmond area.
Specifically, Dr. Walker treats patients with irregular corneas from corneal disease (such as keratoconus, pellucid marginal degeneration), corneal injury, aphakia, and severe ocular surface disease (such as Sjogren's syndrome, Graft-versus-Host disease). For patients who have ocular complications secondary to rheumatic disease or cancer treatment, Dr. Walker is building collaborative treatment plans with specialists in those related disciplines.
In her daily patient appointments, Dr. Walker provides primary eye care services, including prescriptions for eyeglasses and contact lenses, routine eye exams and diabetic eye exams. She has extensive experience diagnosing and managing ocular diseases, including diabetic retinopathy, hypertensive retinopathy, glaucoma, macular degeneration and cataracts.
After graduating from the New England College of Optometry, she completed a residency at the Massachusetts Eye and Ear Infirmary, one of the world's premier eye institutions and the primary teaching hospital of Harvard Ophthalmology. Her residency included training in multiple sub-specialty clinics, including contact lenses, vision rehabilitation, cornea, neuro-ophthalmology, oculoplastics, and urgent eye care.
During her residency training, she worked especially closely with ophthalmologists who specialized in corneal disease, and in surgical procedures such as full-thickness and partial-thickness corneal transplantation, keratoprosthesis implantation, and laser refractive surgeries. "Many of the diseased or irregular corneas I saw while rotating through the Cornea service required specialty lenses in the Optometry service to achieve functional vision," she said. "I loved the bridge between these departments, and I feel like it is a great example of how ophthalmologists and optometrists can work together to best serve a patient's needs."
After residency, Dr. Walker earned her fellowship with the American Academy of Optometry (AAO), diplomate status with the American Board of Optometry (ABO), as well as her fellowship with the Scleral Lens Education Society. In addition to these designations, she is a member of the American Optometric Association - Cornea & Contact Lens Section, the Virginia Optometric Association, and the Richmond Optometric Society.
Her clinical interests include the diagnosis and management of ocular diseases, ocular manifestations of systemic diseases, and specialty contact lens fittings.
Outside of clinic, Dr. Walker enjoys spending time with her husband, Brian. She loves travelling, spending time outdoors, painting, pottery, playing drums, and doing crosswords.
Clinical Interests
Routine eye exams; Diabetic eye exams; Soft contact lens fittings; Specialty contact lens fittings; Ocular diseases