Back to search results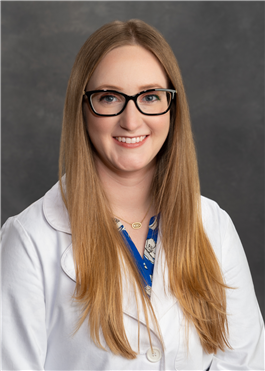 Elizabeth Smith, MSN, FNP-BC
Family Medicine & Epidemiology
Locations
Education
Nursing School
Tarleton State Univeristy
Graduate Nursing Program
Texas State University School of Nursing
Biography
A nurse practitioner offering patients a safe place to be treated — and heard
Elizabeth Smith doesn't just want to be there for her patients for their entire lives. She wants to help them take control of their future.
"VCU Health provides an open, patient-focused model of care that offers patients a safe place to receive care — and be heard," Smith says. Her approach involves getting to know the patient so that she can provide education and lifestyle management in addition to any medications. "This allows me to create a care plan that makes sense for their lifestyle and resources."
As an advanced practice nurse practitioner at VCU Health at William & Mary, Smith knows there is no typical workday in her field. At the Williamsburg location, within walking distance of the university campus, she treats patients with chronic conditions like diabetes, hypertension, and asthma. And she's also there by their side when an acute health issue arises, such as a cold, rash, upset stomach, urinary infection or other ailment.
"I never know what the day will bring until I'm at work seeing patients," she says. "That variety is a challenge and a joy."
And outside of her time at VCU, living and working in the area, also affords Smith time to pursue her love of visiting historic presidential homes and walking historic battlefields.
Advice to patients: "Advocate for yourself and find a provider who will also advocate for you. Every single patient deserves fair, thorough care and comprehensive follow-through treatment from their providers."
Research interests: Preventative medicine and increased quality of life from routine care and follow-up treatment.