Back to search results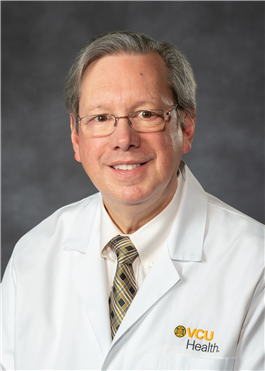 David Urquia, MD
Short Pump Pavilion
11958 West Broad Street
Henrico, VA 23233
Stony Point 9000
9000 Stony Point Parkway
Richmond, VA 23235
Education
Medical School
University of Virginia School of Medicine
Internship
Duke University School of Medicine
Residency
Duke University School of Medicine
Biography
Offering knowledge and empathy to adults with spine conditions.
David Urquia, M.D. has more than three decades of experience in treating adult spinal conditions with both surgical and non-surgical approaches. He has special interest in conditions of the cervical spine — those seven stacked bones, C1 through C7, in the neck.
"My approach is very technical and fact-driven. As a surgeon, you have to be extremely prepared and organized when evaluating patients and planning for surgery," he says. His field requires a high level of clinical and technical knowledge, while also staying abreast of emerging technologies and new treatments. "The complex nature of spine and neurological conditions is very challenging, and rewarding when mastered. I want patients to feel that I am honest, thorough, and very definitive in decision-making and my recommendations. While patients need a thorough diagnostic work up, they also need empathy."
In addition to his role at VCU Health as a spine surgeon, Dr. Urquia is a professor in the VCU Department of Orthopaedic Surgery at VCU School of Medicine, training the next generation of orthopaedic and spine surgeons.
Advice to patients: "Be aware that most spinal conditions and spinal pain are strongly influenced by correctible lifestyle issues, so improvement in overall health issues very important if we have any chance of a successful spine treatment plan or surgery."
Locations
Short Pump Pavilion
11958 West Broad Street
Henrico, VA 23233
Stony Point 9000
9000 Stony Point Parkway
Richmond, VA 23235